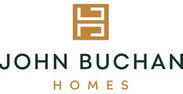 John Buchan Homes
John F. Buchan Homes Stand the Test of Time

Breathtaking to behold. The ultimate to inhabit.

The son of a boat builder, John F. Buchan has always prided himself on craftsmanship, artistry and perfection. The company he founded in 1961 reflects these ideals. John F. Buchan Homes has built a reputation for exacting work. This commitment to excellence has turned a small home office operation into an award winning company whose name is synonymous with quality.From the very beginning John has been committed to working harder and offering more.

The result is thousands of John Buchan homeowners saying YES; I'd buy a John Buchan home again.

The Buchan Look
Each home showcases the "Buchan" look, marked by artful mixtures of brick and stone, lush landscaping, balanced designs and overall quality. Buchan builds for longevity, believing that a home should be more than the sum of its parts, and is a structure that contains and shapes a family's life. This extraordinary combination has proven successful. John's homes are frequently listed by name in resale transactions-an uncommon distinction in the industry.

Loyalty is Earned
One of the company's mottoes-Loyalty Is Earned-is reflected in the number of customers who have purchased multiple John Buchan homes and say they would accept no other. Crucial to this success is in-house service. Virtually every aspect of the home ownership equation can be found within the company. John F. Buchan Homes employs staff to oversee every stage of design and production. From architectural and interior design to sales and marketing, everything is under one roof. John Buchan's newest resale program, Buchan Preferred Homes, further enhances the Buchan service program.

Even after decades in the business, John is as meticulous as ever and remains an active participant in company projects. He continues to design homes and frequents each community ensuring every home that bears his name meets his exacting standards.
SEEN LOCALLY, RESPECTED GLOBALLY
SEEN LOCALLY, RESPECTED GLOBALLY
SEEN LOCALLY, RESPECTED GLOBALLY