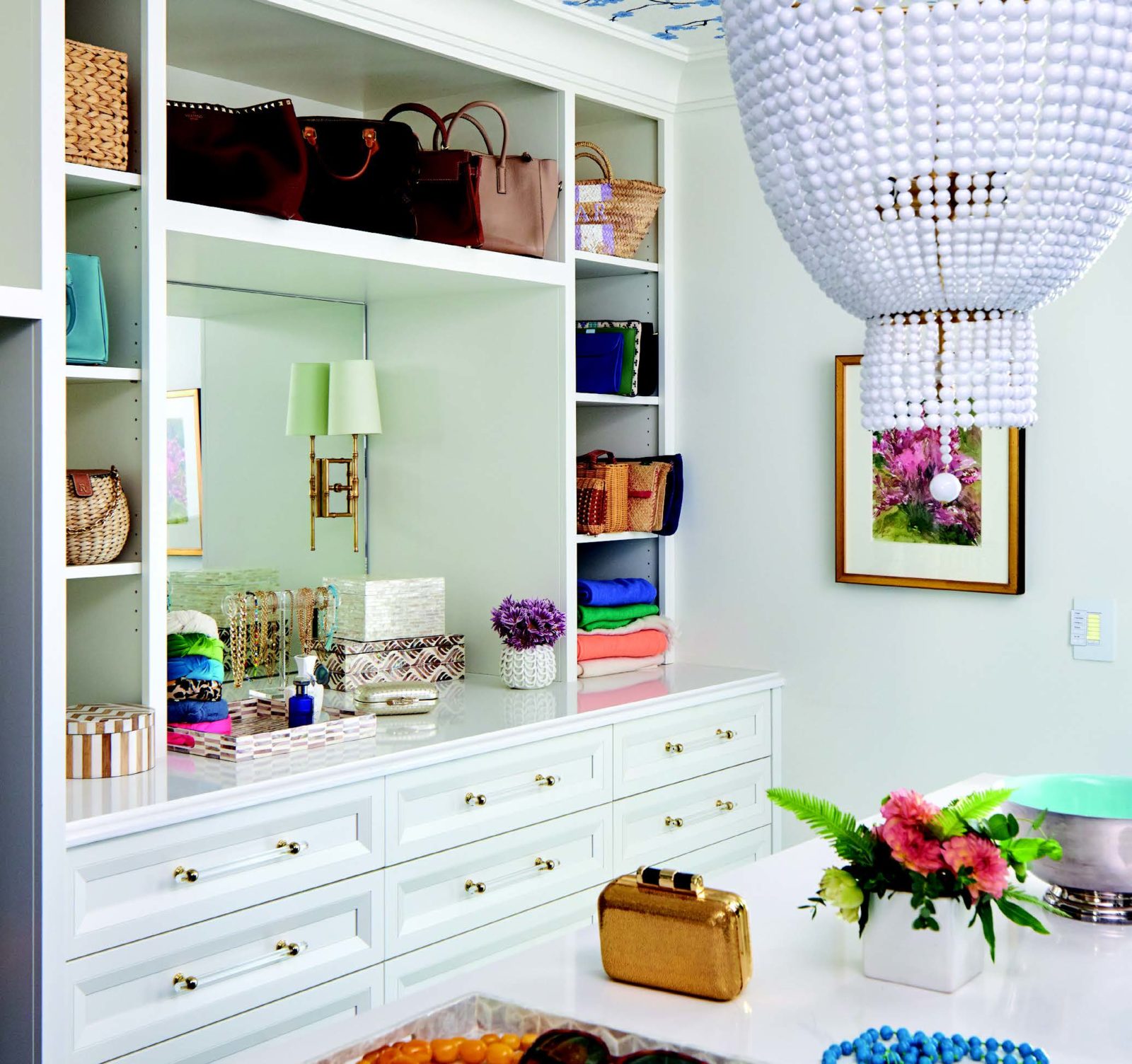 13 Jul

Anatomy of a Closet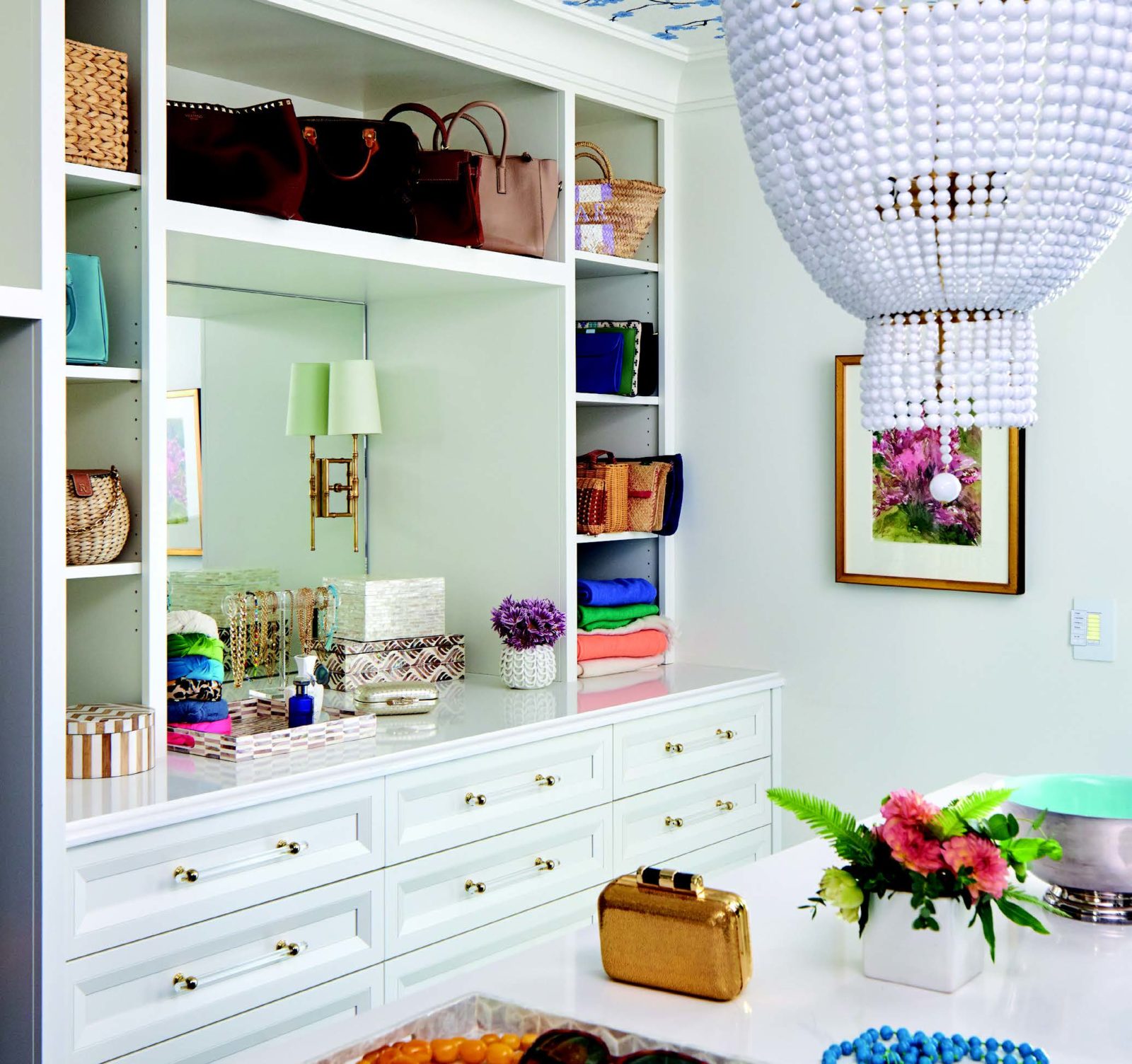 The old saying tells us to dress for success. That's an easy task to achieve when the closet that greets us each morning is already dressed for success. This space is one that almost no visitors ever see, but it's one that is a worthwhile investment for personal enjoyment and ease of use.
For this primary bedroom closet, I wanted to create a space that was chic and elegant yet functional. When designing a closet, the contents are the main event, and showcasing fashionable and functional pieces comes first. And I have some tips that I'm thrilled to share with you. Once you rethink and redo your closet, it will be so stylish and functional that you will be excited to dress in the room each morning and linger while changing for an evening out.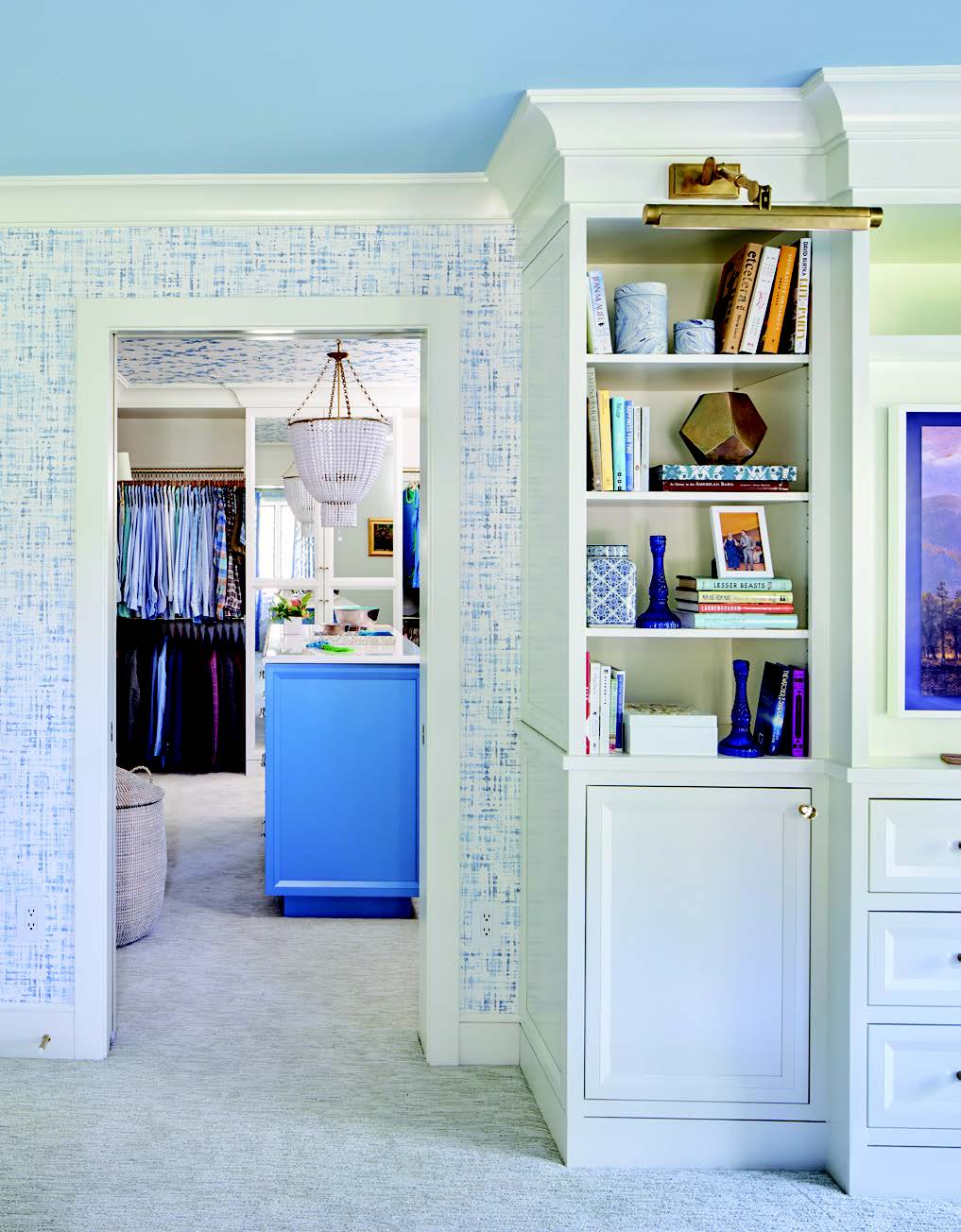 MIRROR, MIRROR.
One of the closet must-haves is a mirror and it should be full length. In this closet, I applied mirrors in two spaces. The first comes on the cabinets. It's where the owners of this home can see themselves at once. I also added a mirror to the wall in the built-in dresser niche. It's the perfect spot to put on jewelry and check make-up and hair once last
time.
ANATOMY OF A CLOSET SCULPTURAL LIGHTING.
There are times for simple lighting and a time for drama. This closet prompted drama. The beaded fixture nods to the feminine side of the equation including the jewelry nearby. With a hint of gold, it lends a bit of glamour. Wall sconces are more refined, but add a bit of glam, too, hinting that the homeowners love an opportunity to get dressed up.
Chandeliers and lighting are often referred to as the "jewel" of the home, driving impact into any s...

11 January, 2023

Each room of this home was wonderfully curated and refined. The sophisticated coastal spa aesthetic ...

21 December, 2022

JMA Interiors designers Jackie Armour and Taylor Ehrlund brought to life the Vincze family's vision ...

02 November, 2022