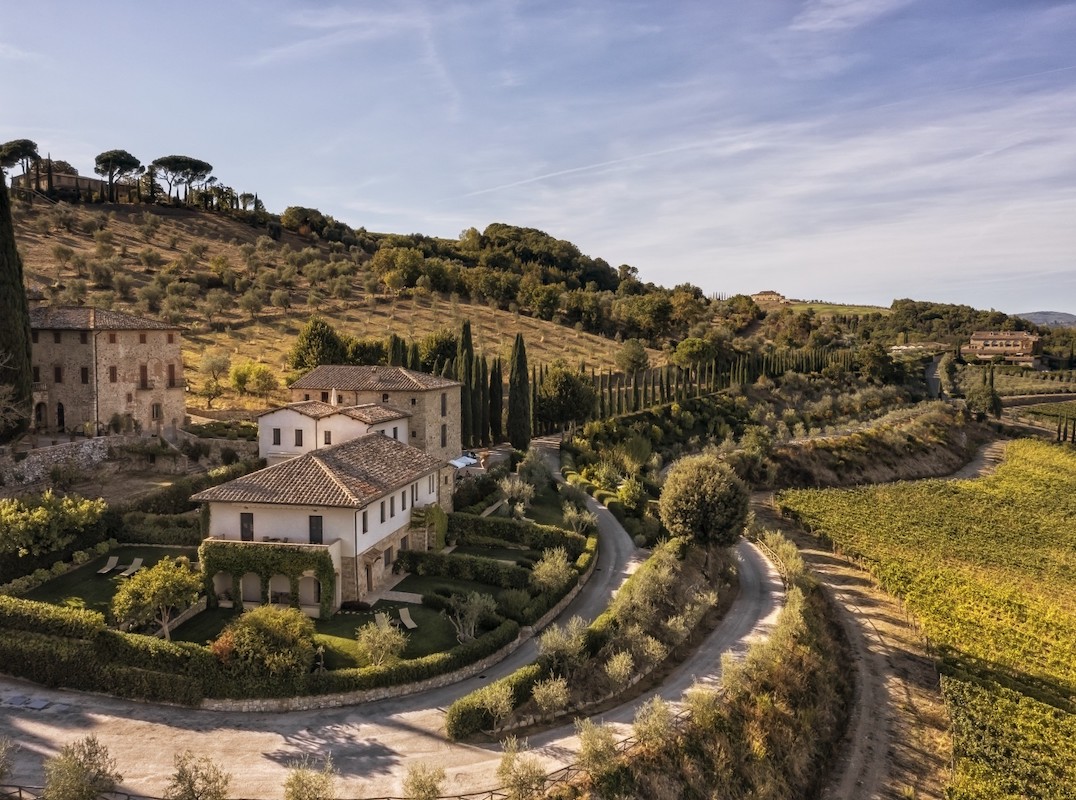 01 Sep

Le Fontanelle Estate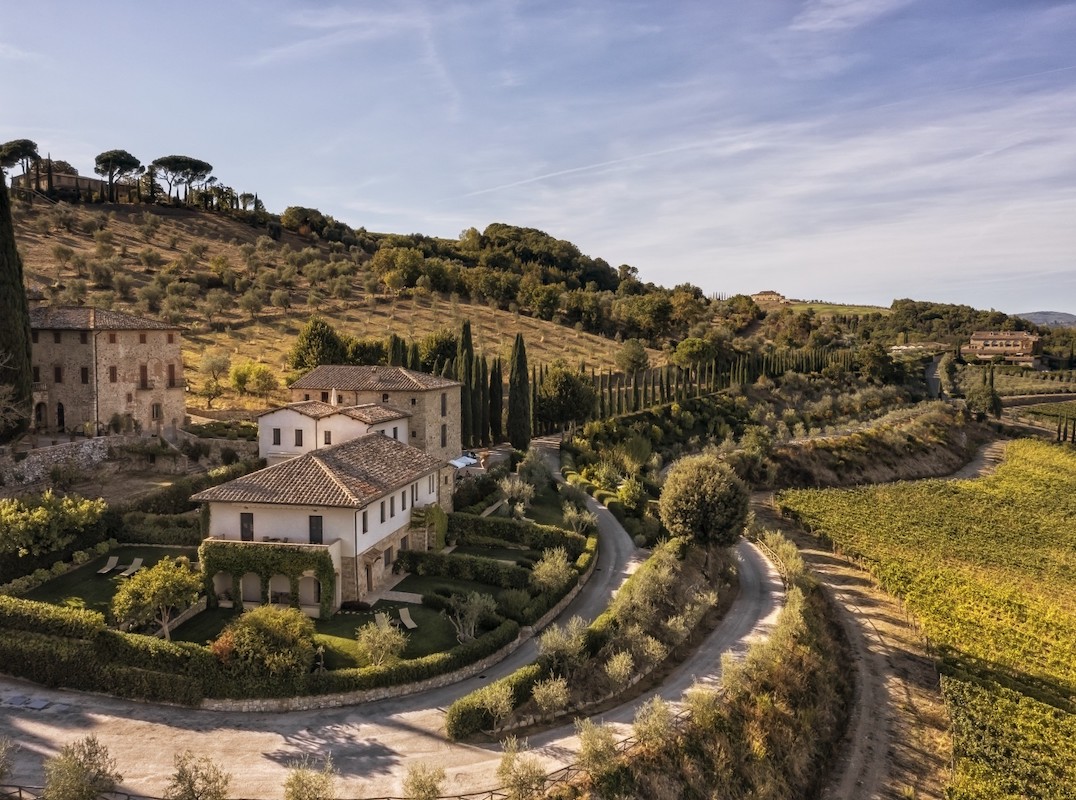 Nestled on a hill in the Tuscan countryside between Sienna and Florence, Le Fontanelle Estate overlooks the Chianti Classico region. Arguably one of the most luxurious wine country destinations, the Estate is a sanctuary for discerning travelers to connect with the history and tradition of Chianti, offering a wine country experience for those desiring the ultimate Tuscan luxury experience.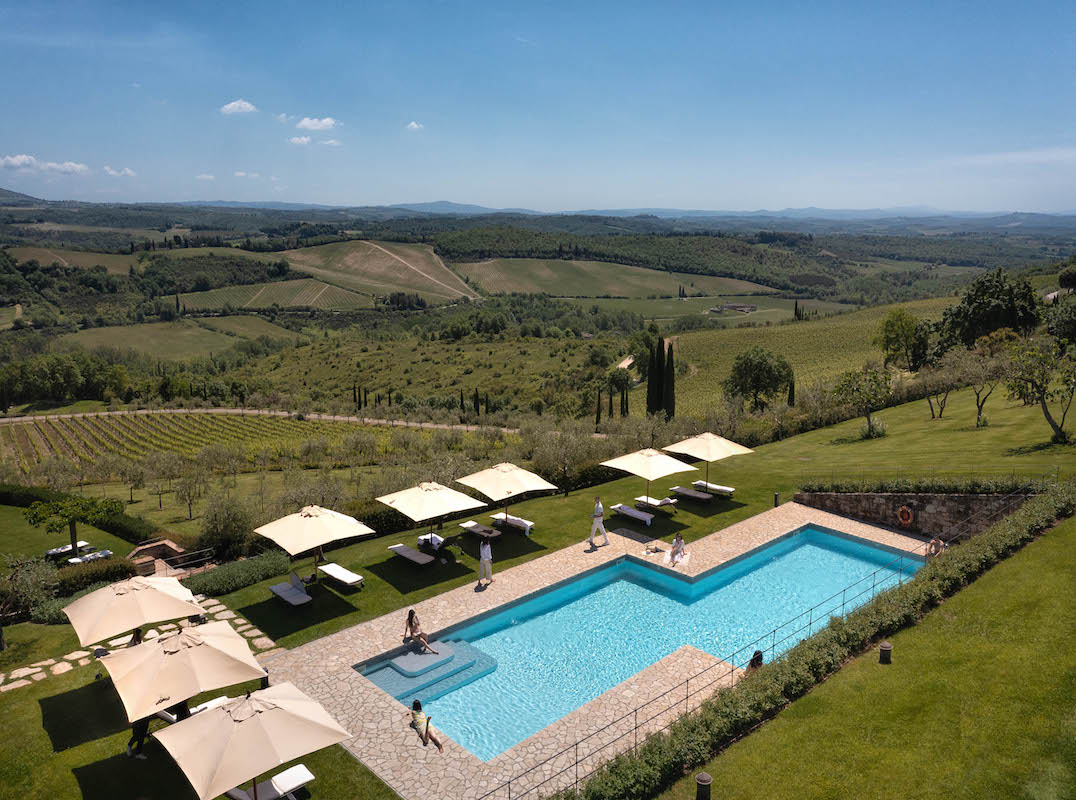 There are an array of luxury accommodations at Le Fontanelle to choose from: the 13th century farmhouse turned luxury hotel is complete with terra cotta tile and antique Tuscan furniture, while toile accents complete the look. The intimate Villa Il Mandorlo is a perfect place for extended families or a small group, and the new Club House, with stunning views, has 15 rooms with direct access to the Wellness Sanctuary.
Enjoy the Chianti Art Trail meandering through the vineyards, a 10k walk with unique and inspiring art installations along the way. The Wellness Sanctuary has a gym, spa, hydrotherapy, yoga, and holistic therapies designed to restore and invigorate. Work on your golf, enjoy a game of tennis, e-biking through the vineyards, and a picnic lunch in the meadow. Hot-air balloon rides or horseback riding through Tuscany may be arranged through the Estate concierge. Take in the beauty of the rolling hills covered in vineyards or olive trees from the panoramic pool, stroll through the verdant gardens, or relax on a welcoming overstuffed sofa in the library with an incredible book collection.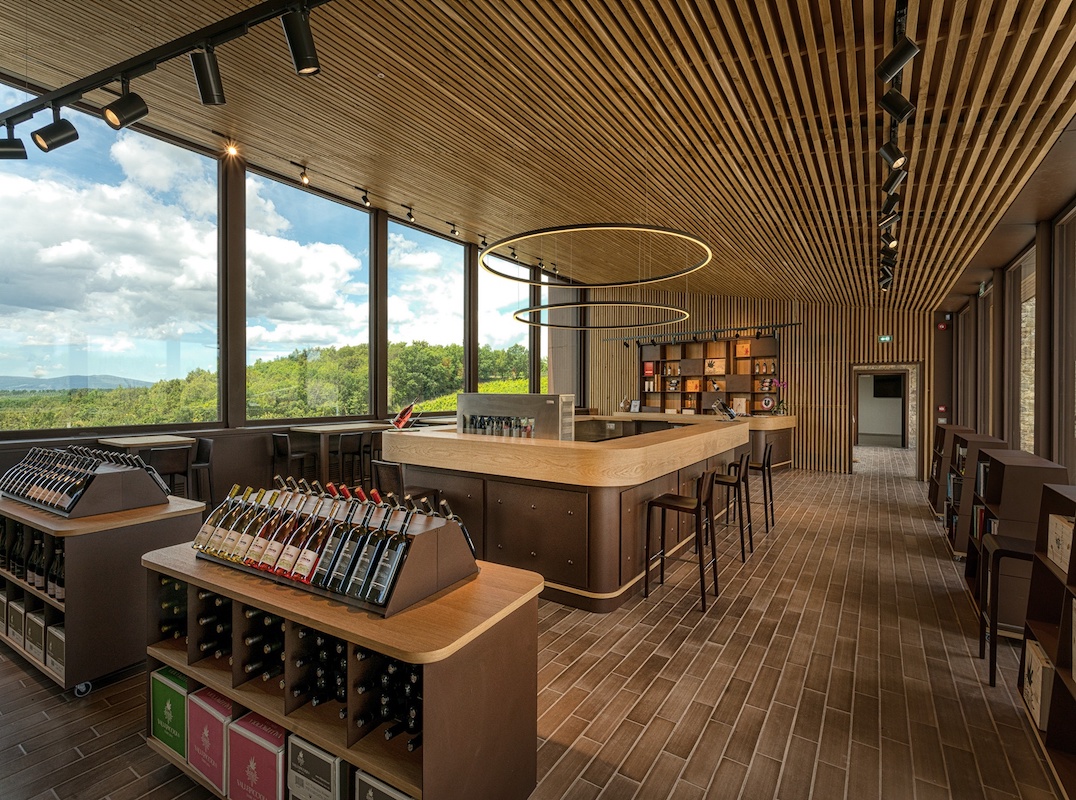 Wine tasting is a must, with the renowned estate winery, Vallepicciola, located adjacent to the villa. The winemaker, Alessandro Cellai, is the recipient of many prestigious awards, and under his tutelage, the wines often rank 90+ from multiple world class tasters. The winery center is a wonderful place to learn about sustainable agriculture, biodiversity, winemaking, or purely tasting and collecting in true Chianti fashion, and you may run into Alessandro there.
No Tuscan experience would be complete without world class dining. Throughout Le Fontanelle you can enjoy gastronomic creations from Chef Daniele Canella and Michelin Star Chef Giuseppe Iannoti, with three restaurants and an al fresco dining area poolside.
Le Fontanelle is an ideal destination for those in search of inspiration, relaxation, or restoration.
JMA Interiors designers Jackie Armour and Taylor Ehrlund brought to life the Vincze family's vision ...

02 November, 2022

The original home, just under 9000 SF, needed a loving restoration. A lot of money had been put into...

31 October, 2022

The old saying tells us to dress for success. That's an easy task to achieve when the closet that gr...

13 July, 2022