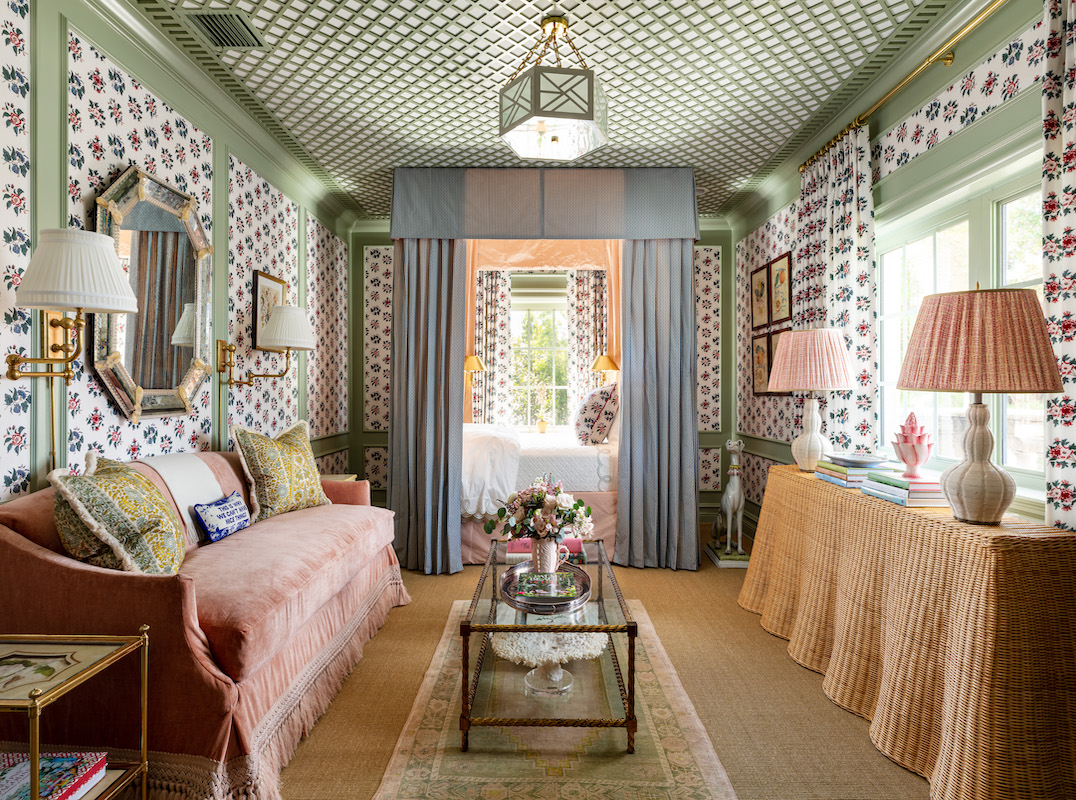 23 Mar

Primrose Park by Amy Studebaker Design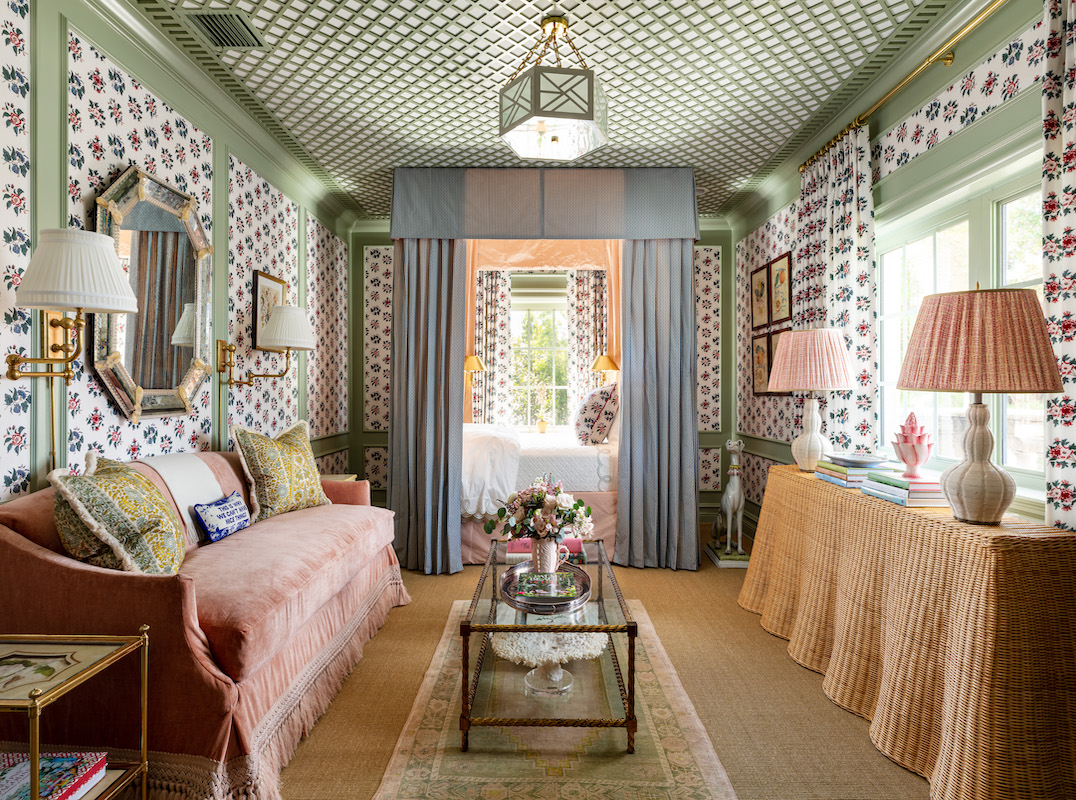 Primrose Park by Amy Studebaker Design reimagines the traditional approach to the guest bedroom and demonstrates that the space can be both flexible in function whilestill being a beautiful area to relax. This garden oasis, filled with playful patterns and timeless textures, becomes the ultimate retreat for any guest. Whether spending a restful night in the luxurious canopy bed or reading a fabulous book on the bold rosecolored sofa, this guest bedroom invites everyone to create their own unique experience in the space. We begin our journey by entering through the hallway covered in Soane Britain's luxurious Lisieux Rose wallpaper. The delicate florals woven throughout the paper are an ode to a late 18th century French screen printing. As you step upon the threshold, your eye is drawn immediately upward towards the intricate and delicate trellis work clad in the most delicious green from Fuller Architectural Panels.
This exuberant ceiling detail gives the viewer the impression of walking through a floral garden, perhaps an English or French countryside estate. To complement the trellis work, a white semi-flush mount fixture from Coleen & Co hangs from the ceiling that effortlessly blends into the space. A custom sisal rug from Annie Selke was selected to ground all of the colorful elements around the room while still complementing the other textiles. Between the picture moulding, you will find more of the Lisieux Rose wallpaper, acting as its own artwork piece in addition to the vintage artwork pieces hung above the sofa. The canopy bed commands its own attention through subtle but striking stripes, rich in both deep blue and vivid pink to enhance the beauty of the room.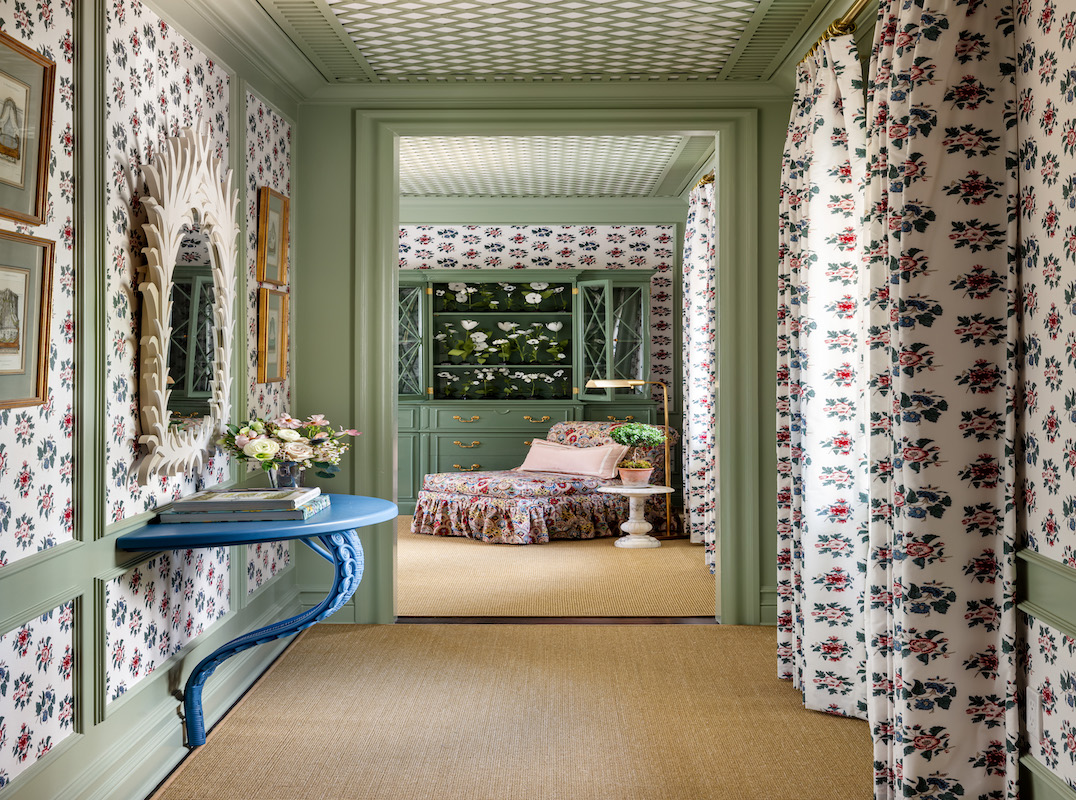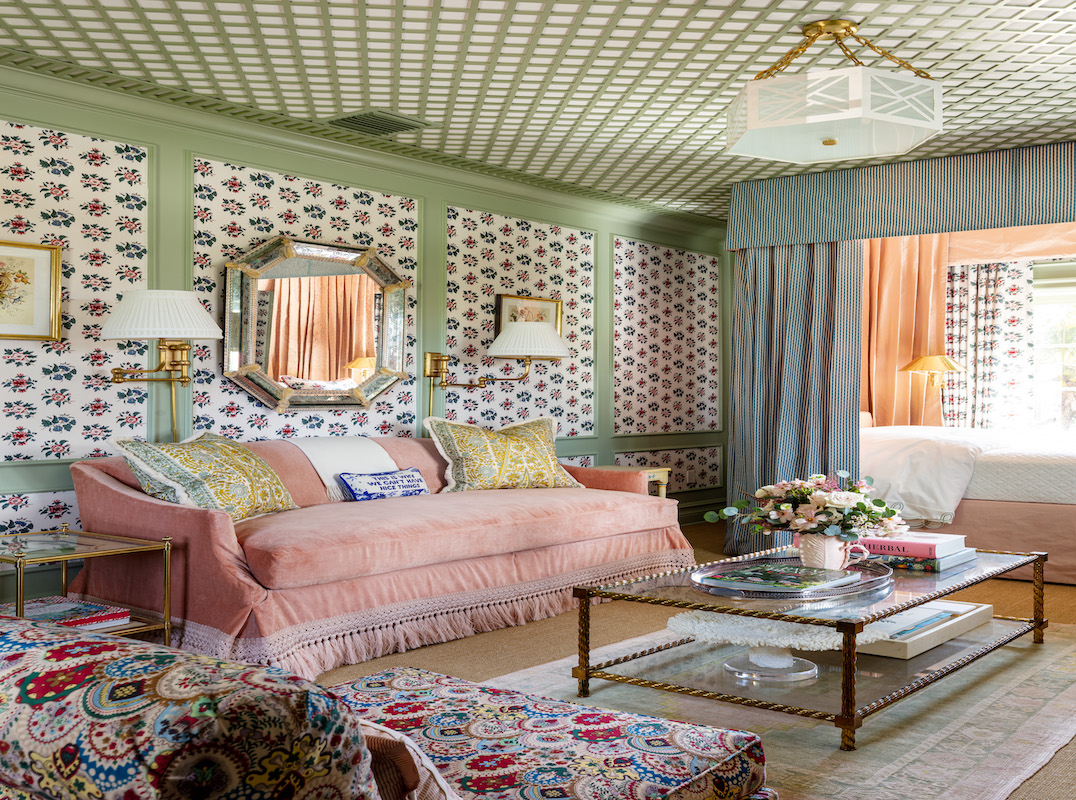 Walls Au Naturale? Best Design Trends and Inspirations in Natural Wallpaper and Murals for Summer 20...

09 May, 2023

Lewis Design Group Transforms/Elevates A St. Regis Residence in Rye, NY...

05 May, 2023

The natural elements shown here act as a "palette cleanser," inspiring a sense of being one with nat...

02 May, 2023