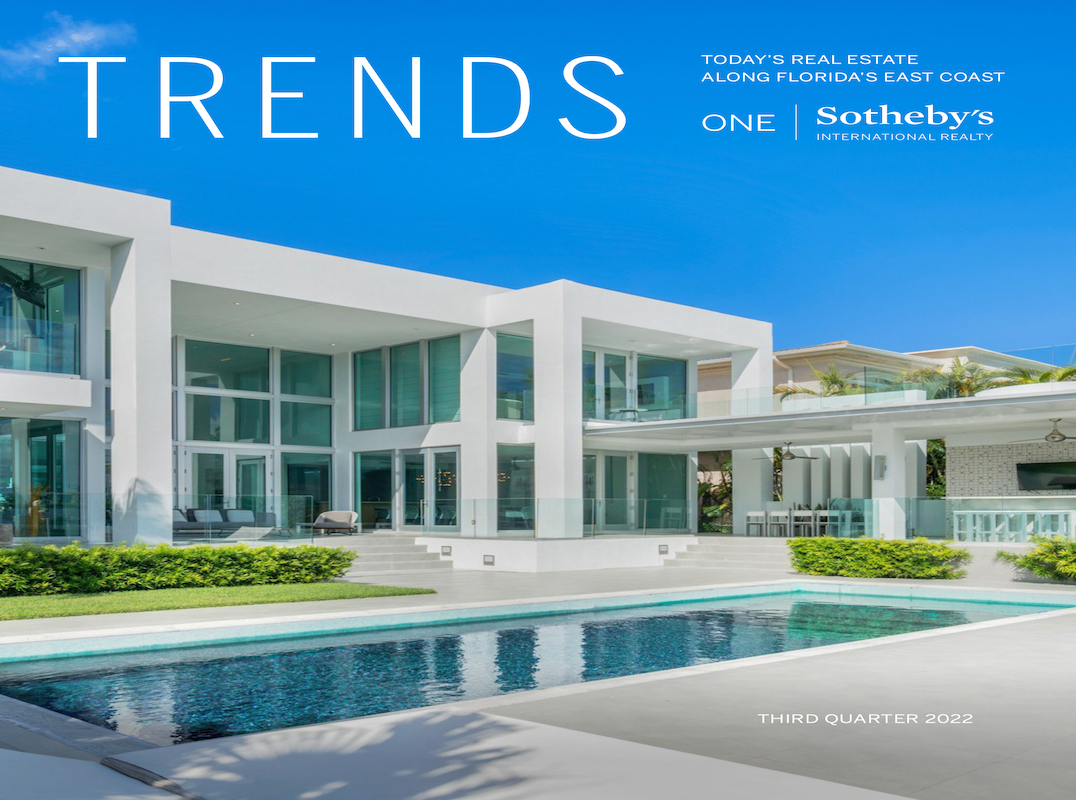 21 Dec

Market Report Presented by Lynda Smith, One Sotheby's International Realty

During the third quarter, Florida's East Coast economy strengthened and continued to attract new residents, adding to housing demand. While higher mortgage rates constrained some purchasing activity, labor market conditions and demographic growth buoyed sales. We saw pricing trending higher in several counties across the state, even as a national for-sale housing slowdown took root.

For-sale inventory continued to trend higher, reaching nearly 31,000 condos
and homes by the end of the quarter. Compared with one quarter ago, condo
inventory increased by 7% while single-family home inventory increased by 2%. However, even as more homes became available, newly listed properties came to market at higher pricing. The median price per square foot of an available condo increased by nearly 2% from last quarter. In the single-family home segment, the median price per square foot increased by more than 2%.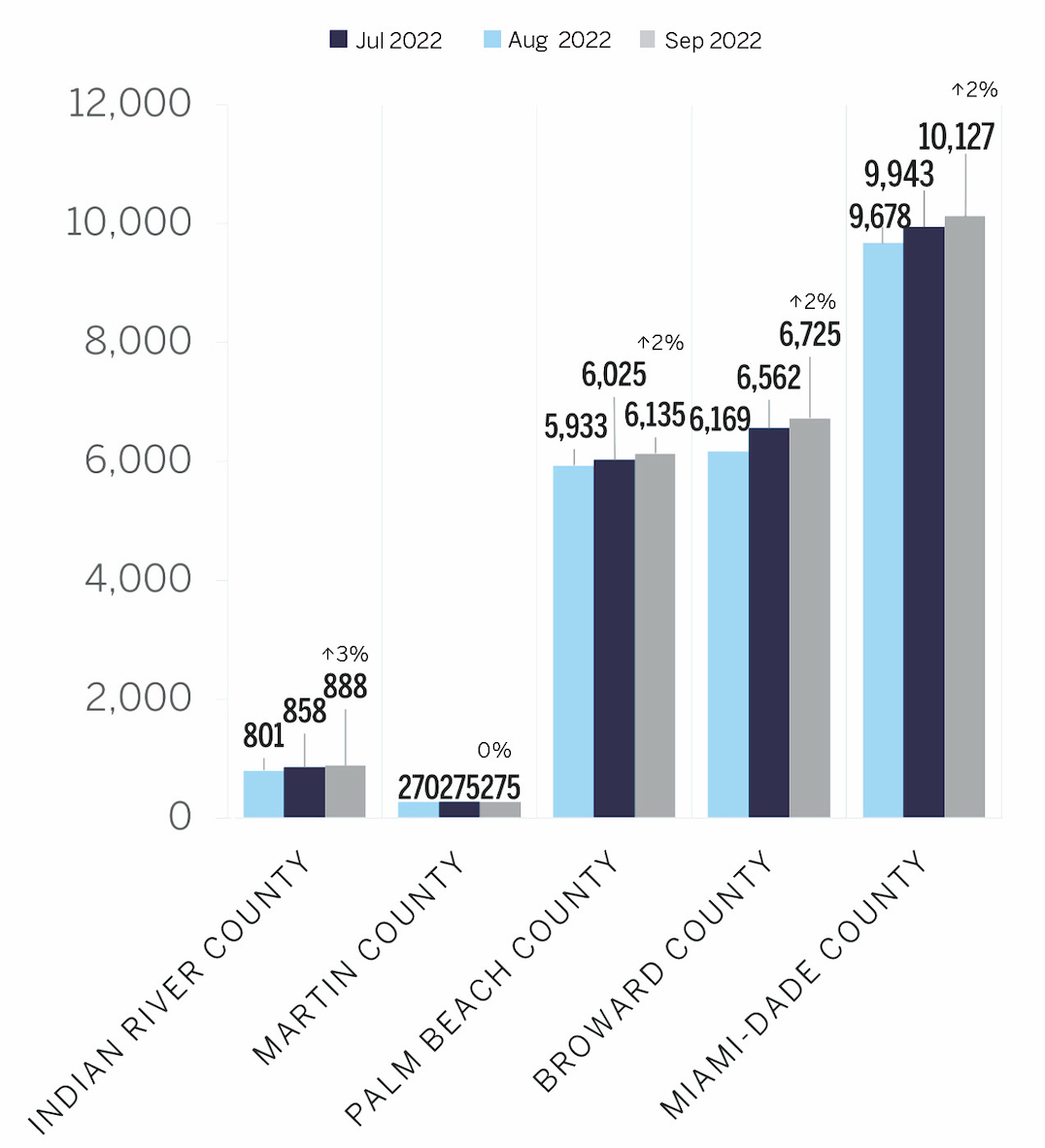 A moderate share of sales closed above the list price, highlighting that buyers will compete for well-priced homes in desirable neighborhoods. In the third quarter, 26% of single-family home sales closed at greater than the asking price. While the share of sellers receiving a pricing premium declined, it remains much greater than the same period in 2018 and 2019. In the condo segment, more than 22% of sales were above the list price, higher than the third quarter of 2021.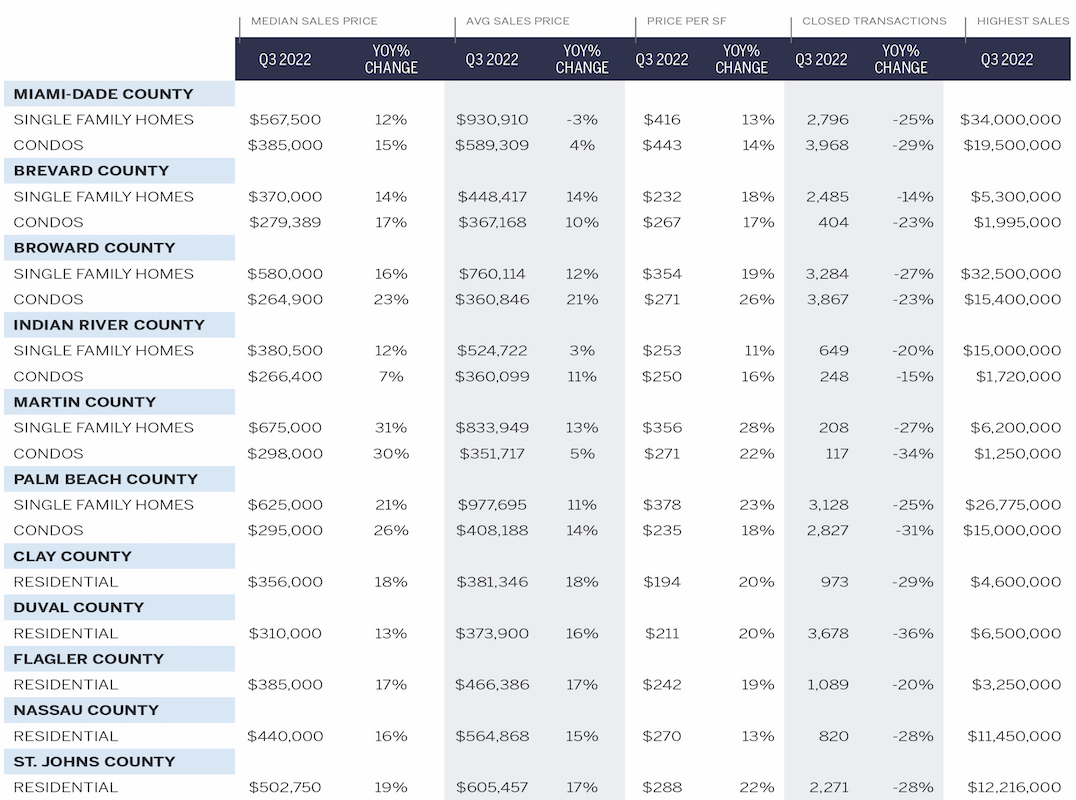 Through the remainder of the year, the housing market along Florida's East Coast may be better positioned than other regions of the country. While sales reach a moderate pace, home values should hold. The strength of the regional economy as well as the potential for higher mortgage rates will dictate the direction of the housing market into next year.
Lynda Smith is a seasoned Realtor specializing in luxury properties and exclusive country club communities. Lynda's experience and reliability has earned her a great reputation; she is a top producer with One Sotheby's. Her understanding of the luxury market and country club lifestyle make her well suited to assist the most astute homebuyer or seller. A skilled negotiator, Lynda leverages her vast real estate experience and devotes her time to ensuring every client is attentively catered to in all aspects of the real estate transaction.
Chandeliers and lighting are often referred to as the "jewel" of the home, driving impact into any s...

11 January, 2023

Each room of this home was wonderfully curated and refined. The sophisticated coastal spa aesthetic ...

21 December, 2022

JMA Interiors designers Jackie Armour and Taylor Ehrlund brought to life the Vincze family's vision ...

02 November, 2022