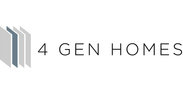 4 Gen Homes
The dream of building a custom home or renovating your current property becomes a reality when you work with 4 Gen Homes.

David Mikes has been creating and developing breathtaking homes and living spaces for over two decades now and his depth of knowledge continues to evolve and expand with each new project and client he works with.

At 4 Gen Homes, we know how critical the relationship between builder and home owner truly is. When you consult with David from the onset of your project, you'll experience first hand how enjoyable the home building or remodeling process truly can be when you're working with a team of experts. David and the 4 Gen Homes team to committed to ensuring the process is smooth, efficient and always focused on quality. Take time to learn more about our core capacities at 4 Gen Homes.
SEEN LOCALLY, RESPECTED GLOBALLY
SEEN LOCALLY, RESPECTED GLOBALLY
SEEN LOCALLY, RESPECTED GLOBALLY